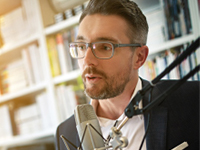 SLGI Quick Takes
May 20, 2020
We present the latest insights from our investment team network amid continued volatility.
Insights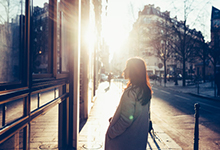 June 3, 2020
Heightened volatility in global financial markets during the COVID-19 pandemic has left some investors wondering if they might need to alter their investment strategy with respect to emerging markets.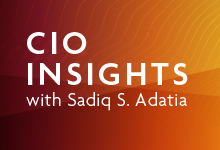 May 20, 2020
Economies worldwide are now beginning to re-open. Watch CIO Sadiq Adatia explain how he is positioning portfolios in light of this.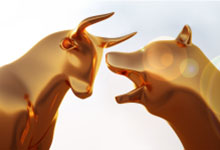 Opinions as of March 31, 2020
Markets started the year on a positive note, but turned down as COVID-19 spread worldwide.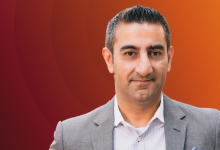 April 02, 2020
Markets have retreated as the Coronavirus continues to spread and threatens the global economy. But volatile markets may also create opportunities. We have recorded a presentation with CIO, Sadiq S. Adatia.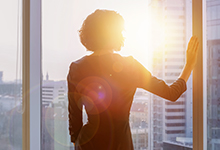 March 18, 2020
Around the globe, people are experiencing a range of emotions, with fear over their own health and that of their loved ones at the top of the list.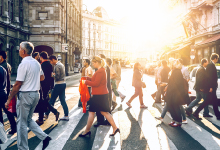 March 10, 2020
During the volatility, higher quality bonds have done exceptionally well, reinforcing the need to diversify as part of any investment strategy.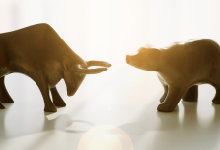 March 9, 2020
The six previous market corrections in the current bull market have followed the same pattern, with the market falling, before moving on to new highs.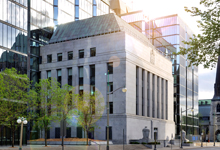 March 4, 2020
The Bank of Canada cut its target for the overnight rate from 1.75% to 1.25%, citing material negative shock to the Canadian and global outlooks from the COVID-19 virus.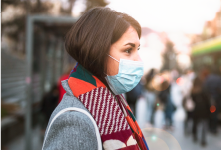 February 28, 2020
In past epidemics, the market sold off sharply but then regained its previous high after the outbreak peaked.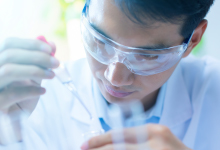 January 29, 2020
If the outbreak isn't contained global economic growth could slow.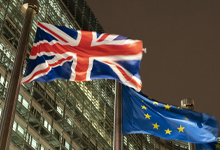 January 31, 2020
Sadiq S. Adatia, Chief Investment Officer
Britain now faces a difficult task. It has one year to hammer out a comprehensive trade deal with the EU, while retaining the right to ink new trade pacts with other countries.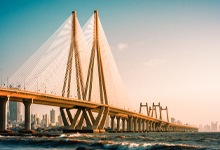 GDP growth and a lower debt burden means many EM countries can offer greater long-term growth potential and diversification benefits that may help your plan members.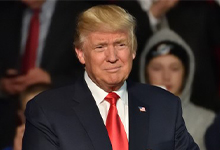 November 28, 2019
SLGI Portfolio Management Team
History hints at how markets will react to Trump's impeachment
---
News
June 19, 2020 │ Benefits Canada
Where can pension funds find returns in a low interest rate environment?
Sun Life Global Investments Portfolio Manager Kathrin Forrest explains how we moved into high-quality bonds during the pandemic to help reduce portfolio risk and why we diversified bond holdings geographically.
May 4, 2020
Markets evolve. So do our Granite portfolios
Each year, our portfolio management team reviews the long-term strategic target allocations of the Granite suite of products, and conducts extensive research to find ways to enhance them. Find out what changes they made in the Spring 2020 review.
April 30, 2020
Exposure change within the Sun Life Multi-Strategy Bond Fund
Sun Life Global Investments is enhancing the exposure Global Fixed income within the Sun Life Multi-Strategy Bond Fund. The change takes effect in the spring of 2020. 
November 1, 2019 │ Benefits Canada
Seeking better risk levels by adding alternatives to DC plans
A plain vanilla asset mix might have been enough to produce decent returns in the past decade, but this isn't likely to be the case going forward. Chhad Aul, portfolio manager at Sun Life Global Investments, shares his perspective on how DC plans can benefit from adding specialty asset classes.
August 9, 2019 │ Benefits Canada
Sun Life Global Investments names a new president
In his role, Jordy Chilcott will oversee the firm, and focus on investment performance and driving positive client outcomes.
June 18, 2019 │ Newswire
Sun Life announces establishment of SLC Management
SLC Management combines the organization's affiliated fixed income institutional asset management businesses – Prime Advisors, Ryan Labs Asset Management and Sun Life Institutional Investments (U.S. and Canada) – as well as Sun Life's general account, into a new autonomous asset management business.
---
Looking for more?
Fill in the form below to request additional information, including quarterly fund reviews, insights on target date investing, or market commentary from our portfolio managers. One of our representatives will contact you shortly.
I understand I can unsubscribe at any time and acknowledge that this email address belongs to me. Learn more about privacy and how we collect data to provide you with more relevant content.
*All investment solutions are offered as segregated funds for group retirement plans exclusively by Sun Life Assurance Company of Canada, through Sun Life Group Retirement Services, a member of the Sun Life group of companies.